Microsoft Showcase School
We are proud to be a Microsoft Showcase School.

As a Microsoft Showcase School for more than three years now, staff are experts in using technology in the classroom to create and offer lessons which differentiate without stigmatising while at the same time keeping students engaged and stretching them to reach their full potential.
This has been made possible through rigorous training by our staff, from education professionals and from other MS Showcase schools. Teachers are trained and supported to pass the Microsoft Certified Educator examination.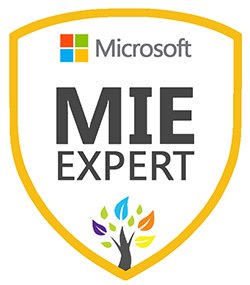 This examination focuses on the 21st Learning design skill sets a student requires in order to be best prepared for tomorrow's work force.
The School uses Teams as our Virtual Learning Environment. This enables students to have access to multi-modal resources created by their teachers any time and from any device, making learning accessible. This has proven to be very helpful for all our students but especially for SEN students who find it easier to absorb information in the privacy of their home. Teachers can assess student work and assignments through Teams, giving feedback on progress before submission. This allows students to reflect on work carried out and make changes and improvements if needed.
School Laplets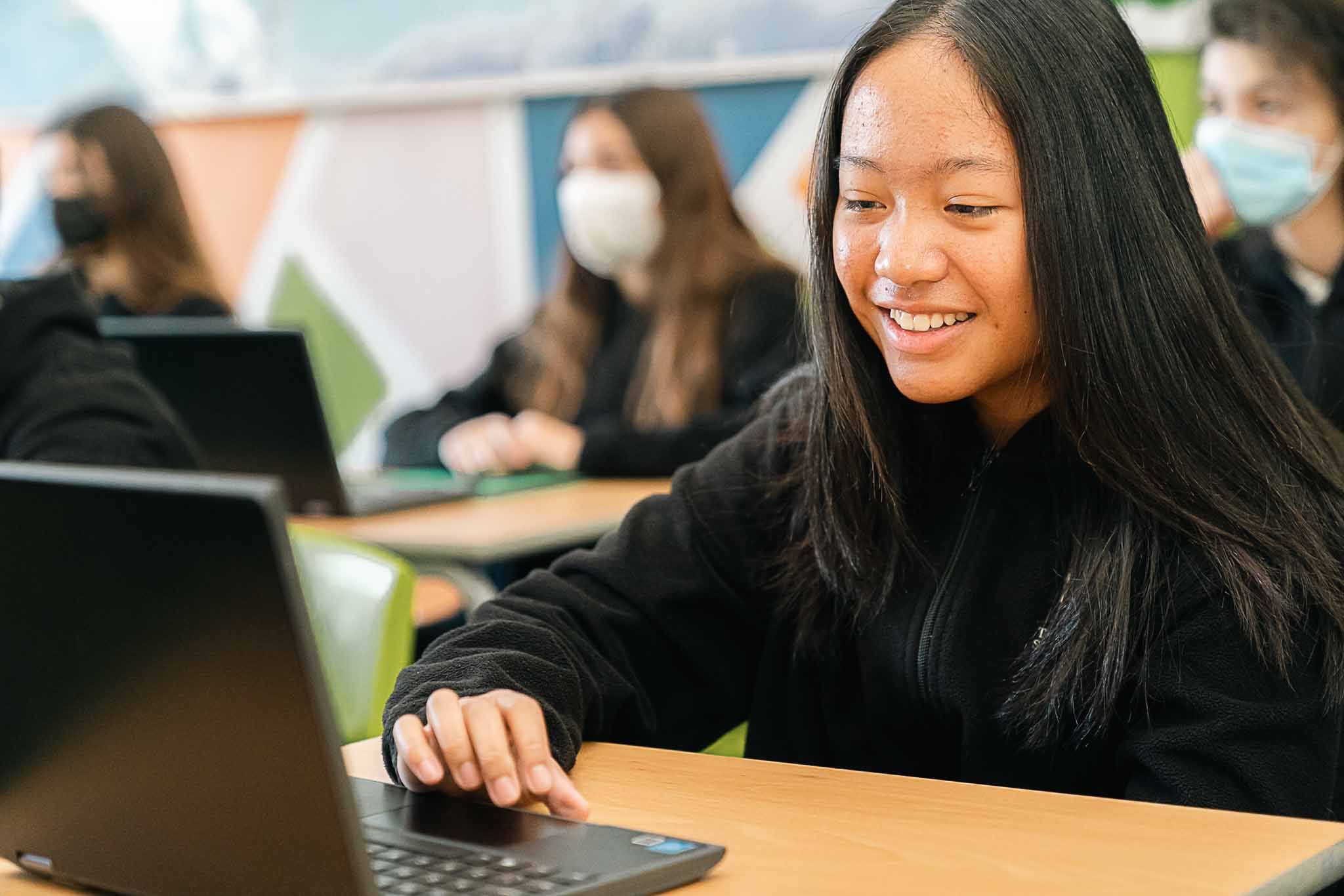 All students in Years 5 to 9 have an individual laplet that they bring into school each day. Laplets are used to transform learning, allowing students and teachers to be more creative and to have ownership of their learning. Staff encourage the students to be confident and creative in their use of technology, recognising its value as part of their toolbox:
to augment and enhance their learning
to share their ideas allowing them to articulate their understanding
to give them independence in their learning
The laplet we use is the Lenovo 300E 2nd Generation laplet with Pencil Touch technology. This is a rugged device, purpose built for the education environment with military-grade durability and drop resistant from up to 75cm. The 360-degree hinge allows the device to be used as a laptop, tent, or tablet for maximum comfort with up to 10 hours of battery life. The school provides the laplets for the parents to purchase.
Minecraft Education
The Minecraft Education Edition licence is provided to all Year 4 to Year 8 students by the school. Minecraft has proven to be a very useful tool in teaching computational thinking through programming. As a platform our children are comfortable with, our teachers use Minecraft to:
develop assessments through purpose-built breakout rooms
create language learning worlds which students have further developed to assist students of younger ages (a project which was awarded with a place at the Microsoft E2 2020 summit in Sydney)
develop understanding of electrical circuits
teach children the fundamentals of computers by understanding and creating logic circuits.
Safer Internet Use
Communication between The Junior School and Senior School (TJSS) and external bodies promotes the wellbeing of pupils at risk or in danger of harm, pupils have a secure awareness of how to keep safe and online.

- ISI report 2019
All students sign an acceptable use policy for responsible use of the internet and parents and students are given guidelines, in accordance with Ministry regulations on the correct protocols for remote learning. On school premises the devices automatically connect to the school WiFi network specifically set up for the student devices. This network is filtered with Cisco's sophisticated Content filter protecting students from undesirable or dangerous websites. Knowing that no content filter is 100% secure, students are taught about safe browsing and how to recognise malicious or suspicious websites. Students are taught about terms like; Phishing, Pharming, Smishing, sensible use of social media and about leaving a positive digital footprint which will not reduce their chances of employment in the future.