Community Service
The pupils have an active interest in current global issues and contribute to the lives of others through charity work which is often initiated by pupils.

ISI Report 2019
The Junior and Senior School's purpose statement states that we want our students to become 'healthy members of the global community; contributing to learn and contributing to a better world for all'.
We believe that active service and charity build a sense of care and we take a very active role in ensuring that our students are involved. There are a range of ways in which we give our students the opportunity to partake in making other people's lives better. This is usually initiated by the children themselves.
Charities which have benefited in the past two years include Nicosia Dog Shelter, Ronald McDonald's House for children, Vagoni Agapi, Hope for Children, Cans for Kids and Let's Make Cyprus Green amongst others. The charities are then presented with cheques during assemblies when they also have an opportunity to speak to the school about the work of their charity.
In addition, the School Council often works closely with the Cyprus Red Cross. They launch collection campaigns, for example an Easter food collection which they then deliver, sort and pack for needy families in Cyprus.
We have achieved 'Eco-Schools' status for the past two years through our affiliation to the global programme whereby each year we choose a different theme to promote, through campaigns organised by the School Council. Last year the school completely banned all single use plastics and installed modern water dispensers, introduced PMD bins around the school and focused on reducing waste. The School Councils continue to suggest ways in which all members of the school can work together to increase awareness of energy issues and to improve energy efficiency within the school.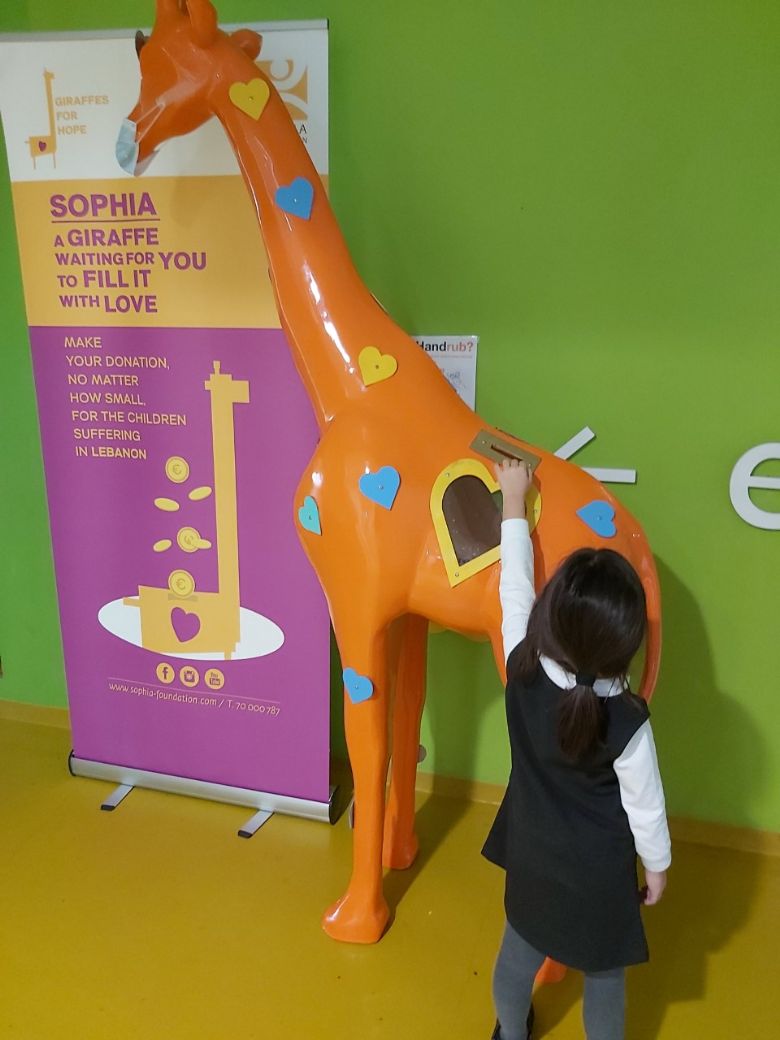 Last year the Junior School had a special visit from Sophia the Giraffe, raising funds for children affected by the Lebanon disaster, and the Junior School pupils were able to 'post' their donation directly.