Canteen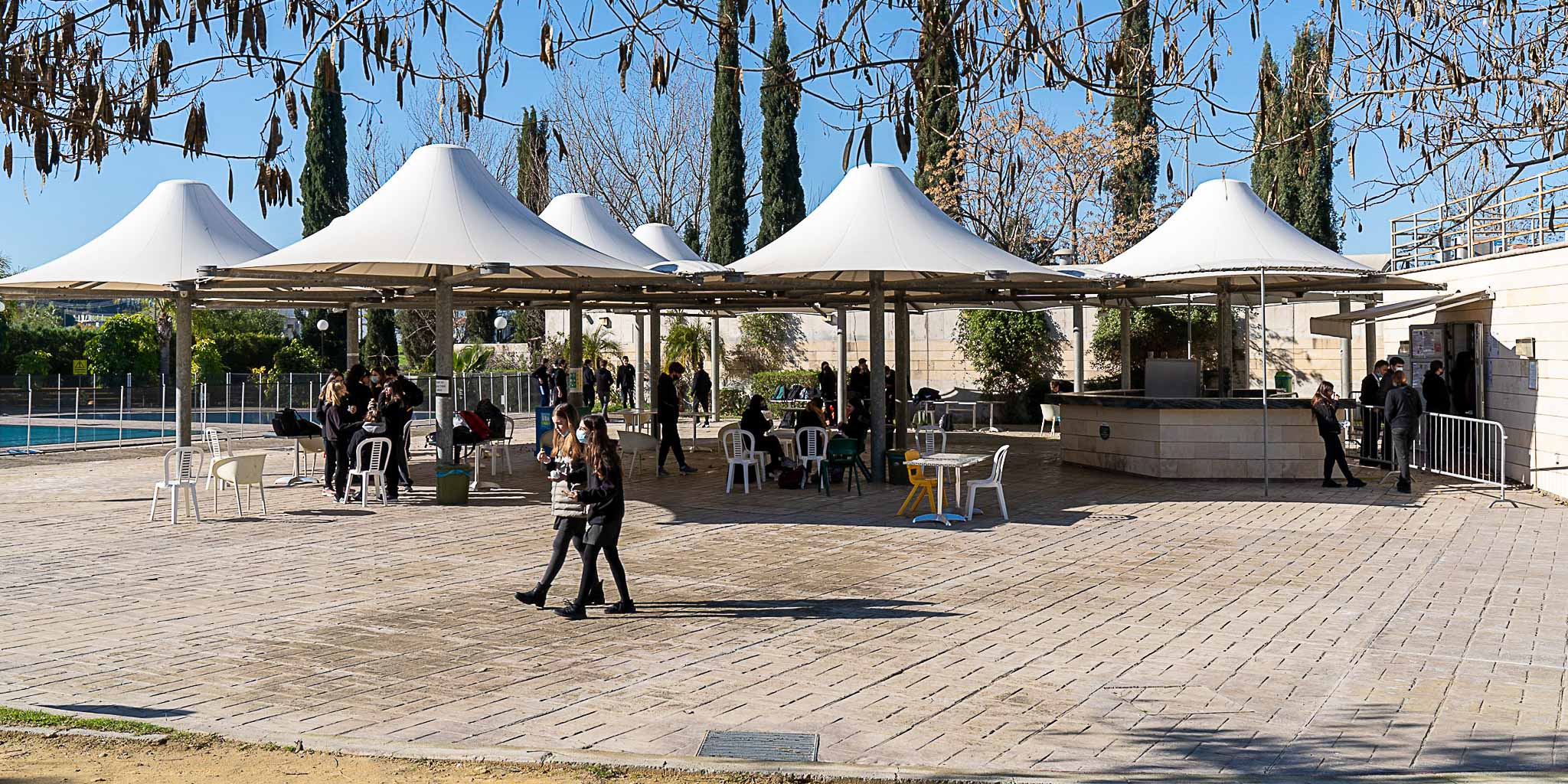 The Junior School and Senior School canteens strive to offer a whole new experience in the way that children, staff, and parents are served and fed, giving them a canteen of the highest standards! This includes an onsite chef, Antonis, who together with his team deliver a healthy and deliciously varied menu daily.
The Junior School canteen is managed by Evy Petrides and the Senior School Canteen is managed by Theo Balafas. Both Evy and Theo are committed to delivering a top-notch service to the JSS community which extends to the quality of food and liaison with parents, children and staff.
Daily Lunch Menu
The JSS canteens provide a daily lunch menu that is circulated to all parents by email once a week on a Friday for pre-order. This consists of 3 meal choices including one meat free option. These differ daily to cater to the diverse tastes of the JSS community of students.
Snacks, Pots, and Beverages
Beyond our daily lunch menu, we also have available an extensive selection of nutritious and tasty salads, sandwiches, pots with toppings, savoury and sweet bakes and bites, soups, smoothies, drinks and more. A copy of the entire menu can be found here.
Ordering methods
Below are the ordering methods available on a daily or weekly basis.
Weekly pre-orders can be placed as follows:
Via a Google form which is circulated to parents every Friday and which must be completed and submitted by 9am on Monday morning, at which point the form will close.
Via pdf copies of the weekly menu circulated to parents every Friday that must be completed and returned to us by email by 9 am on Monday morning, after which no further weekly orders will be processed.
Daily orders can be placed as follows:
Kantinapp. For a full selection of menu items and break time orders please use the Kantinapp (more details below). The app opens at 5pm the day before the lunch is required and closes at 9 am of the day you wish to place the order.
By text. Daily orders will also be accepted by text on mobile number 99684231 (Junior School) or 96582040 (Senior School). Kindly ensure that the order is placed by 9 am.
Please be advised that we will no longer be accepting daily food orders by email.
More on the KANTINAPP
Through the KANTINAPP, parents or students can access the "I'm Hungry" Junior and Senior School Canteens and electronically order from an extensive list of food and drink items, on a daily basis. This app operates much like other online food ordering apps, in that you will select the canteen you wish to place the order with, add all food/drink/snack items to a cart, and pay upon checkout. The order will be made available for collection by the students at the canteen or supervision/club areas at the specified times.
We encourage you to make use of KANTINAPP to make food delivery faster, as we have identified that the biggest challenge is making sure that the children receive their food at the beginning of break, giving them time to eat, play and rest!
Please also see a user-friendly guide explaining how to download the KANTINAPP, create an account and use the facility. When creating your profile, please note as follows:
Profile name: We kindly ask that you add your Child's Name and Year Group as the profile name so that orders can be correctly allocated. If you have more than one child, please use all names and year groups as the profile name, for e.g., ElenaMavridesY5/ArisMavridesRC.
Comments section: If you are ordering for more than one child, please make use of the comments section by stipulating which meal is for which child or likewise if you are ordering for more than one sector i.e., first break and lunch, please make this clear in the comments box which appears before checkout.
We encourage you to make use of KANTINAPP as we believe it offers a very convenient and fast way of processing orders!
Cancellation of lunch orders
Kindly note that only food orders cancelled by 11 am can be refunded or be replaced by another meal at no additional charge on a later date. If a food order is not cancelled by 11 am, the meal will not be refunded, nor can it be used as credit for a replacement meal.
Methods of Payment
For orders placed by email or via text, the following payment methods are available:
In cash at morning drop-off or pick-up at the Canteen premises.
Via bank transfer to Bank of Cyprus, Acc. No: CY46002001950000357037458282
Via Revolut on 99 684231 (Junior School) or 96 582040 (Senior School)
For all electronic payments, we kindly ask that you insert your child/children's name and class year in the Notes/Comment section of the specific banking app when processing the payment.
Allergens
As per school policy, both schools are nut-free environments, but are not food allergen or gluten-free. Please be aware that certain menu ingredients may contain traces or come into contact with tree nuts, peanuts, and other common allergens such as dairy, eggs, wheat, soybeans, fish, shellfish, or wheat. While we take steps to minimize risk and safely handle the foods that contain potential allergens, please be advised that cross contamination may occur, as factors beyond our reasonable control may alter the formulations of the food we serve, or manufacturers may change their formulations without our knowledge.