Year 6
Year 6 is an exciting year for your child!
It is not only a challenging and energising time in The Junior School but it is a rewarding, action-packed year which is full of variety and excitement. We believe learning should be fun; an invigorating experience which will serve as an essential stepping stone to further education and beyond.
At The Junior School we follow the British National Curriculum. You can find the expectations and attainment targets for Year 6 students here.
English
Each week the children complete exercises in reading, writing, grammar, spelling and vocabulary. Weekly spelling tests are also given.
VCOP (better Vocabulary, Connectives, sentence Openers & Punctuation) is an integral part of Literacy and is covered throughout the week as well as during all Literacy lessons.
Children are able to visit the library but they can also bring their own reading book from home. Reading takes place every day for at least 30 minutes. Children also have 'Shared Reading' sessions.
In addition, there is opportunity for drama, oral presentations, interviews and Current Affairs which is researched and presented by a pupil each week.
Maths
Children use the WhiteRose Maths scheme which covers all areas of the new curriculum and this is supported with other resources such as the Inspire maths scheme. In addition, a selection of necessary material to support teaching and learning in the classroom.
We encourage ongoing revision of timetables at home, which should also include the 12 times table. Rapid recall of the multiplication facts is an essential element of Maths and obviously allows our students to easily approach many areas of the Numeracy curriculum with ease.
As was the case in Year 5, in Year 6, Numeracy lessons are set by ability. When setting the children, we have taken careful consideration of both the ability and the personality of individual children when recommending a set. Maths setting allows for a more focused approach to learning, facilitating learning thus instilling a love of Maths.
We have found that our students feel comfortable in an environment where they are confident in their ability and able to achieve and where teachers ensure that they are maximising their potential and of course, extending their learning in every way. Setting may involve moving to a different classroom, so this also serves as an excellent and worthwhile introduction to their secondary schooling, where this is common practice.
Topic
Science: Throughout the year we will be covering the following topics, which are assessed at the end of each unit:
Living things and their habitats - Classification
Evolution and inheritance

Animals including humans – The Heart and Keeping Healthy

Light

Electricity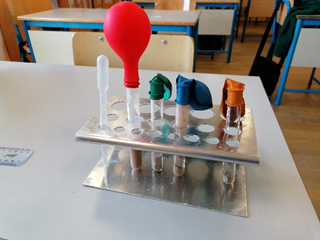 History: Our topics for this year will be World War 2 and Victorians
Geography: Our topics for this year will be Mountains and India.
ICT (Information and Communication Technology)
Our units for this year will be focused on programming, coding and debugging and also touch-typing thus better equipping the children for the future.
There is an added emphasis on how things work instead of the children merely being the end users.
We shall continue to use Microsoft Office programmes such as PowerPoint, Excel, Sway and One Note to support learning in other areas of the curriculum. The children will continue to use their personal Microsoft 365 accounts.
Art
Art is linked to each topic area. The children use a range of media as well as studying famous artists. During Art lessons, children also have the opportunity to research a chosen artist and present their research orally to the class through 'Art Appreciation'.
PSHE (Personal, Social and Health Education)
Personal, Social and Health Education (PSHE) is now a statutory part of the curriculum which helps the children understand their social, moral, spiritual and cultural development as a facilitator to their cognitive development.
Greek
Greek is taught by specialist Greek teachers throughout The Junior School.
The main purpose of teaching the Greek language lesson is for children to acquire the language skills required, so that they can communicate in all aspects of the language, written or oral speech on the basis of the communicative approach of language in order to accomplish the following:
the awareness and familiarisation of students with the language and its structure 

the use of the language with the ultimate goal of effective communication (written and oral) based on a communication context 

the reading and writing comprehension (coding and decoding texts) 

the writing (production of written speech with / on authentic topics and in a variety of textual genres to familiarize children with authentic written communication situations) 

the emergence, processing, comprehension, and use of grammatical elements through text processing 
PE (Physical Education)
The Junior School PE curriculum is based on the British National Curriculum as well as Greek public-school guidelines.  Students in Year 6 have two PE lessons per week, one of which is taught in Greek.
Our high-quality PE education curriculum inspires all pupils to experience, enjoy and excel in a wide range of physical activities and competitive sports.  We aim to provide opportunities for our students to become physically confident in a way which supports their health and fitness. 
KS2 students learn and practice new skills across a range of activities that include games and athletics.  All students have the opportunity to take part in afternoon activities as well as tournaments and competitions.
In addition, children are appointed a house team and interhouse matches take place in a range of sports across the year.
Music
Key Stage 2 music is taught twice weekly (one lesson is in Greek) in the KS2 Music Room or in the classroom. Students sing and play folk songs from the UK and Cyprus, as well as songs from countries around the world. Students deepen their understanding of the elements that make up music through the exploration and creation of sounds and pieces of their own. They also learn how to read and write music notation, to use music vocabulary and symbols, and to work together with their classmates.
Cross-curricular connections are made frequently with history, science, PSHE, literature and other topics studied in class.
In Years 3 through 6, students participate in:
Singing a wide variety of folk, classical, and modern songs with expressiveness and good technique
Performing in instrumental ensembles like drum circle, Orff mallet instrument orchestra, boomwhacker group, body percussion group and class rock band
Focused listening, appraisal and movement to music
Improvisation and Composition
Music Technology such as GarageBand and other DAWs
Reading and Writing music notation
In Years 5 & 6, students use their knowledge of recorders and ukuleles throughout the curriculum to enhance their learning and class performances. We explore Tudor music through Renaissance recorder pieces, the Blues through singing, chording, and improvising in the blues scale on the mallet instruments and the ukuleles and perform as a class ensemble using each student's strengths.