Key Stage 1
Welcome to KS1
A very warm welcome to KS1. Our main aim is to develop each child to his or her full potential in all areas through quality teaching and successful learning. In KS1, we provide opportunities to help children grow in confidence and become more independent. We strive to create a learning environment where all children can thrive, feel safe, happy, and confident in their learning and therefore achieve their full potential. We are determined that children at The Junior and Senior School are equipped with all the academic, social and life skills needed to tackle an ever increasing complex and challenging world.
Staff
We are four-form entry key stage, and each class is led by a full-time qualified teacher and a learning support assistant. Our teachers are known for being extraordinarily accessible and supportive and finding a way to bring out the best in every child valuing not only every child's academic success, but also their social, and emotional development.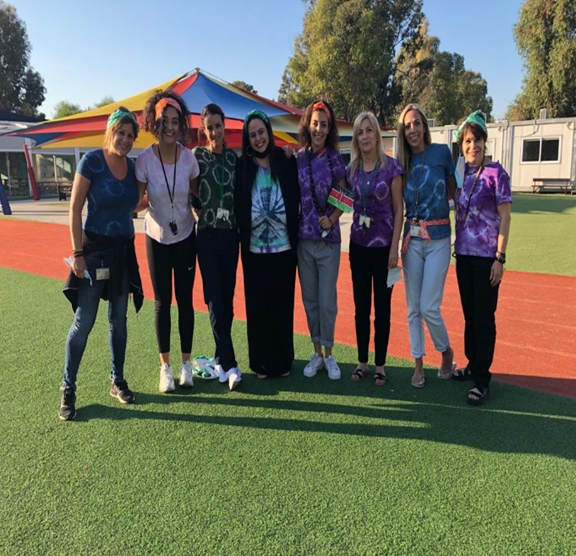 Daily Routines
Lessons begin at 7.50am and end at 1.30pm. It is important that children arrive promptly for school. Even a few minutes late can mean missing an important introduction to the lesson.
Written homework is given weekly and is mainly consolidation and reinforcement of work covered in class. Spelling homework is also given and tested weekly. We place great emphasis on daily reading at home. We read with your child at least twice a week during their specified reading time in school and encourage your child to read his/her reading books at home daily to increase fluency.
Trips and Visitors
Trips and visitors are organised to support and enhance the classroom teaching and learning. We try and link the learning to exhibitions available at the time. Previously, Year 1 have visited a place of worship, a local gym, Choirokoitia and Mackenzie Beach. Year 2 have visited the Illusions Exhibition to support an artist studied during Art, Marzano Restaurant where children followed instructions to make pizza, various Nicosia parks and Cyherbia.
Speakers and visitors to our school have included: Glafkos Kariolou who spoke about the Kyrenia Ship, UK Historian, Ashley Holt who did some workshops for Year 2 children where they re-enacted the Great Fire of London and a marine biologist has visited to speak to Year 1 children about sea life.